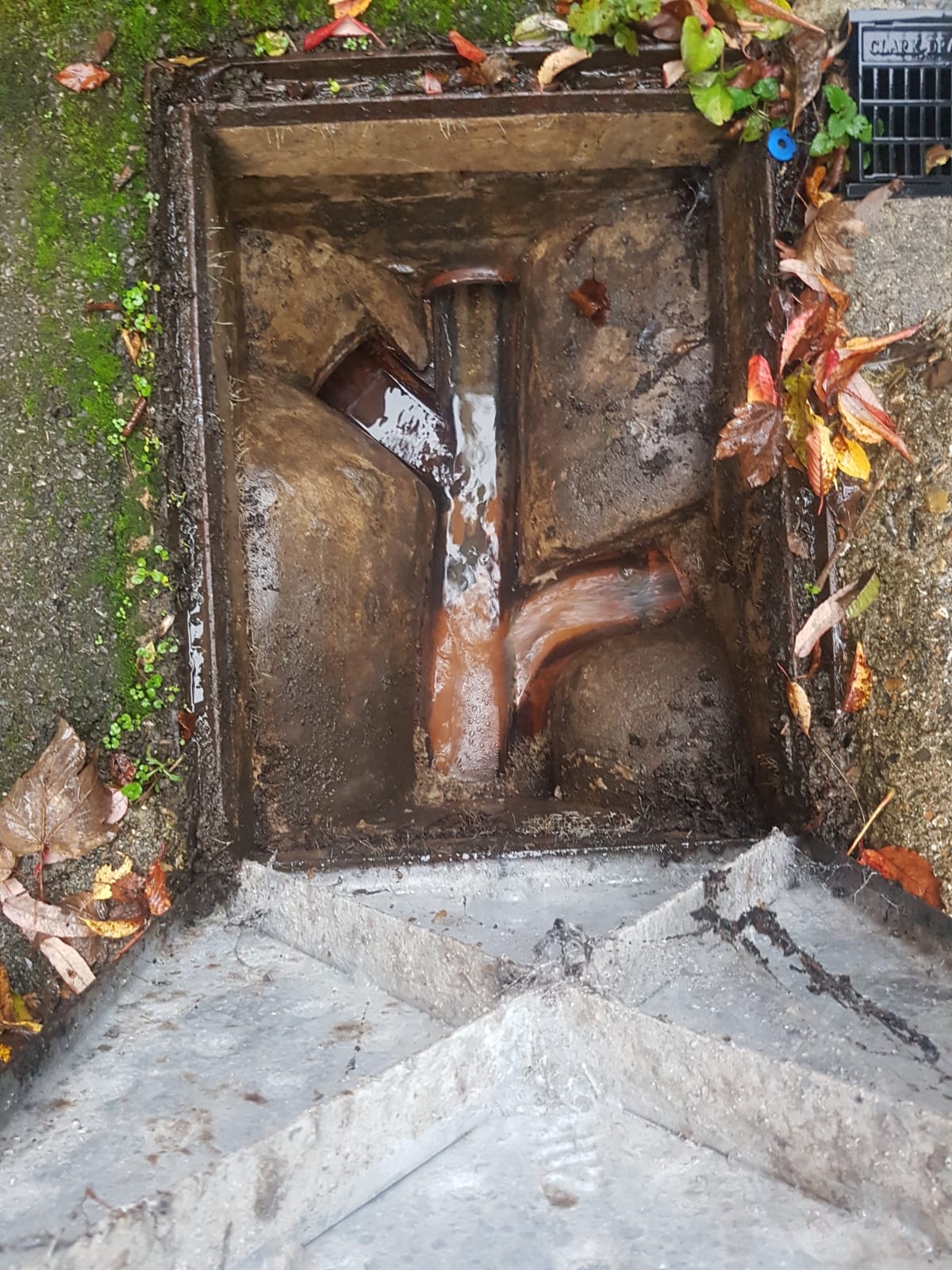 A popular question for many residential customers, one which we generally don't think about until there is a blockage to be dealt with!
If your drains are private then they are your responsibility to maintain and repair, however, if they are shared then any repairs or maintenance, such as clearing blockages, would be the responsibility of your local water authority i.e. Thames Water.
Private and Shared Drainage Systems
For the most part, any drains that are within the boundary of your property are classed as private and are your responsibility and shared drains located out in the street or shared between terraced houses are the responsibility of the local water authority.
For anyone who lives in a detached house, it is quite straightforward, any drains within your property boundary are yours to maintain and anything outside of this is down to the local water authority.
If you live in a block of flats or an apartment then the property management company would be responsible for all drains up to the property boundary.
If your home is terraced or semi-detached and you have a drain that is shared with your neighbour then the local water authority will be responsible for maintaining this along with any lateral drains that may run along the property boundaries taking yours and your neighbours waste water into the public sewer. Any drains or pipework on your property boundary that take only your waste water will be your responsibility.
Public and Private Sewers
If the public sewer is blocked then this would be down to the local water authority to clear. If there is a blockage in a private sewer then the responsibility and costs lie with all of the property owners connected to this sewer.
Legislation Changes
In October 2011, the UK Government made changes to legislation requiring the local water authorities to take over the responsibility for maintaining shared and lateral drains from homeowners.
Call a Professional
Do you have questions about your responsibility to unblock a drain on your property? London Drains Direct can help you answer your questions and provide professional drain unblocking services if it is determined it is your responsibility to clear the drain or sewer linked to your home.
Call us on 020 7118 0999 to speak with one of our customer service representatives. We can assist you 24 hours per day, seven days per week.