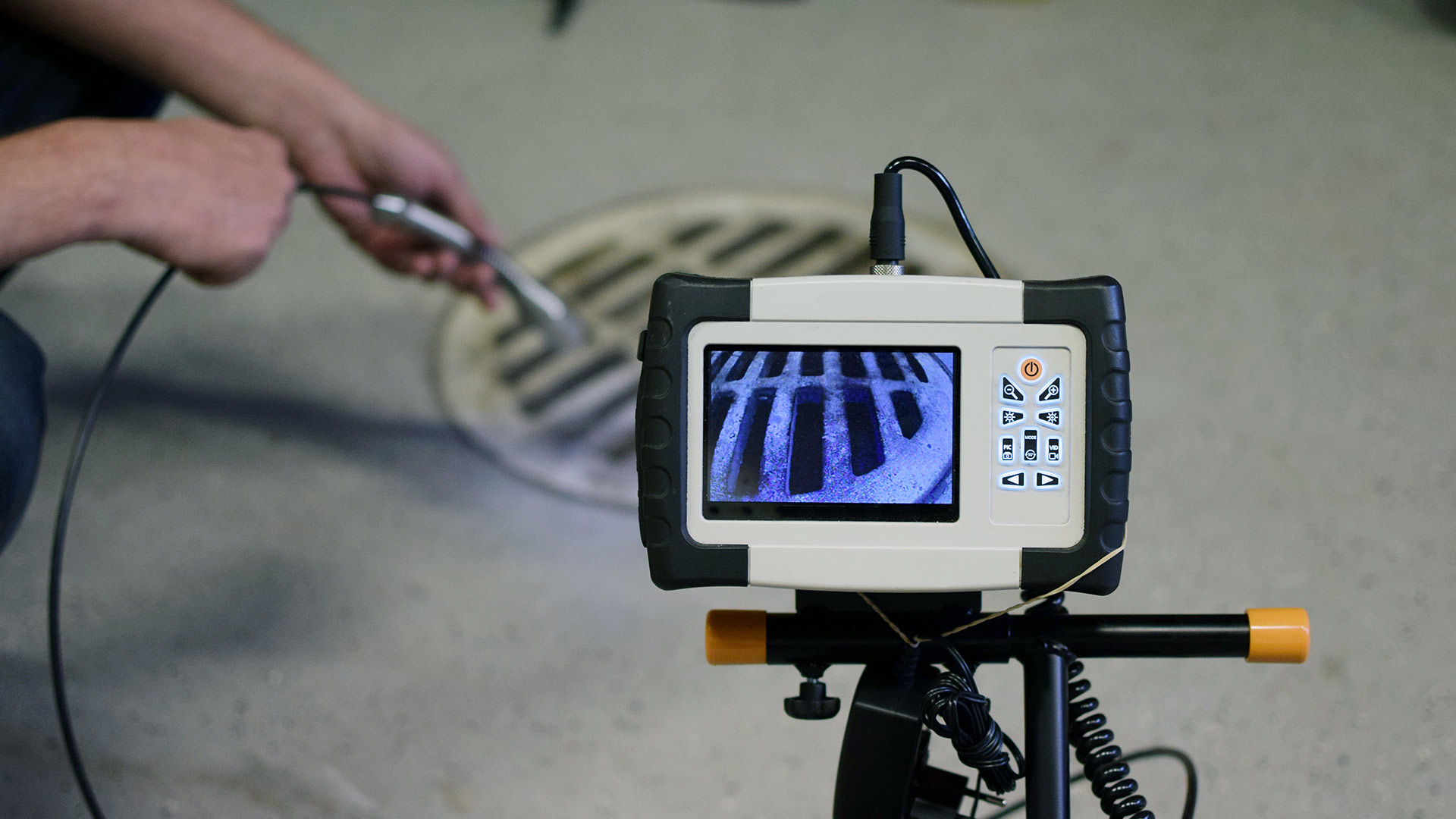 CCTV drain surveys in London are a quick and affordable way to diagnose the cause of on-going drainage problems or to provide a full condition survey or home buyer drain survey of the drainage system on your property. A CCTV drain survey doesn't require any digging, instead the camera is sent into the manhole to inspect the runs of the drainage system to find the cause of the issues.
For residential properties, the fixed price of a full CCTV survey is £180 plus VAT for inspecting two manholes. If you need further manholes surveyed, it will cost an extra £40 plus VAT per manhole. Our fully trained engineers will navigate the CCTV camera through the drainage system, noting any defects found.
Nowadays, advanced CCTV technology has made it easier for drainage inspections to be conducted on properties and London Drains Direct sets an affordable fixed price for a CCTV drain survey London based.
The full CCTV survey looks to provide you with a condition report of the drainage system identifying displaced or open joints, cracks and fractures, build up of scale or deposits, and any other problematic issues like rodents in the drainage system. It won't take long for the engineers to locate and identify the problem with this sophisticated CCTV technology.
If you have a blocked drain at the property this would need to be cleared prior to us being able to carry out the CCTV drain survey, otherwise we will not be able to see the pipework. If you have any queries just let us know and we can advise further on the procedure.
Once the survey has been carried out on site, we then use our specialist drain reporting software to produce a PDF report, which includes images of any defects that may be found.
If any defects are found, we will provide a fixed price, no-obligation quotation for the repairs, covering drain patch repairs or lining of the drains to descaling or excavation.
If you have on-going issues with blockages, foul smells or require a home buyer drain survey or condition report contact us here at London Drains Direct on 020 7118 0999 where we will be more than happy to assist!
If you are looking to find out more about our drain cleaning or drain unblocking services, please see the links below:-