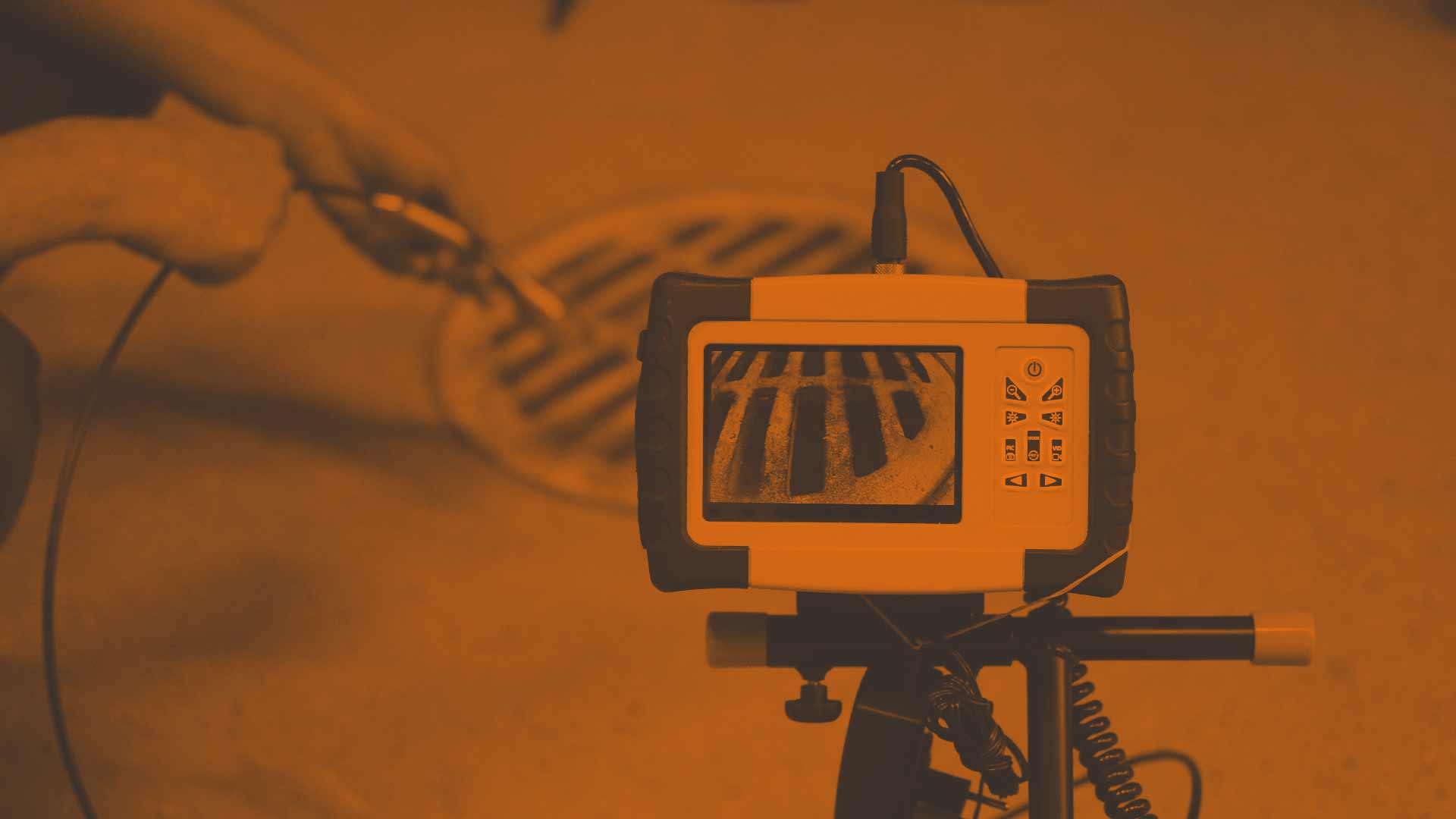 It is not usually possible for you to see inside your drains without a CCTV Drainage Inspection, so it is important that you are aware of the main warning signs of a blocked drain.
If you experience any of these signs, then it's essential that you take some preventive measures or get in touch with drainage engineers such as ourselves. If these problems are left unattended, they are only going to get worse and could potentially cause expensive damage to your pipes.
Warning Signals of a Blocked Drain:
1: Gurgling noises.
If your bath, sink, or toilet are bubbling and making gurgling sounds, then there's a high chance that there are issues in the drain. Gurgling is caused by the trapped air that escapes through blockages in the pipes and your system.
2: Sewage smells coming from drain
Blockages don't tend to move, so if there's a persistent bad smell coming from your bathroom, drains and kitchens, it could mean that there's a build-up of waste, producing some nasty odours which travel up the pipes. You can tell it's a blockage if you run the water and it makes the smell worse which could be due to the aggravation of bacteria.
3: Low toilet water levels
Check your toilet bowl, is the water appearing lower than usual? This may indicate that there is an issue with the toilet itself but if it follows a few of the other warning signs we've mentioned, then this could be the sign of a blocked drain.
4: Your water drains slowly
This is probably one of the most obvious signs that one would encounter with a blocked drain. Blockages in the pipes are going to allow less water to drain through so you'll experience a slow drain of water through your plug hole.
Next steps?
If you have one or more of these symptoms, then you're more than likely  to be experiencing a blocked drain, so what are the next steps to clearing that blockage? There are a couple of home remedies you can try, but if those don't work then the best recommendation is to call a drainage engineer to ensure that the issues don't get worse.
Firstly, establish who's in charge of your drains.
Some of these issues could be coming from the parts of the drains that are connected to multiple homes, this could be out in the street and maybe under the remit of the local Water Authority, but determining this is usually discovered following an inspection with professional CCTV equipment.
The other consideration is the type of property you're in, if you're renting or in a flat, the issue of diagnosing and addressing the issue may be down to your building manager or landlord, so it's always good to find out these details before you make any rash decisions.
Secondly, home remedies
It's recommended to at least try and clear the blockage with a couple of easy home remedies and over-the-counter products. Try purchasing a plunger and plumbing the bathroom plugs and toilet, if the blockage is minor, the force of the suction could clear it. The second solution is to use drain clearing products that you can pick up from the local supermarket.
Thirdly, call in the experts
If the home remedies don't work and the problem persists, then it's essential to call an engineer out from a drainage clearing company like ours. We have a wealth of experience, professional equipment, and knowledge in dealing with all types of blockages. We will be able to clear the blockage and send down CCTV camera equipment to film the blockages, determining what the cause was and guidance on how to avoid future blockages.
If you leave the blockage issue for too long, it could cause potential issues with your pipes, meaning replacement drains or pipework which can become increasingly expensive. If you have any recuring issues, as we've stated above, please don't hesitate to give us a call to discuss it for free, or message us on our website at any time and we can help with any drain unblocking services that you may require.