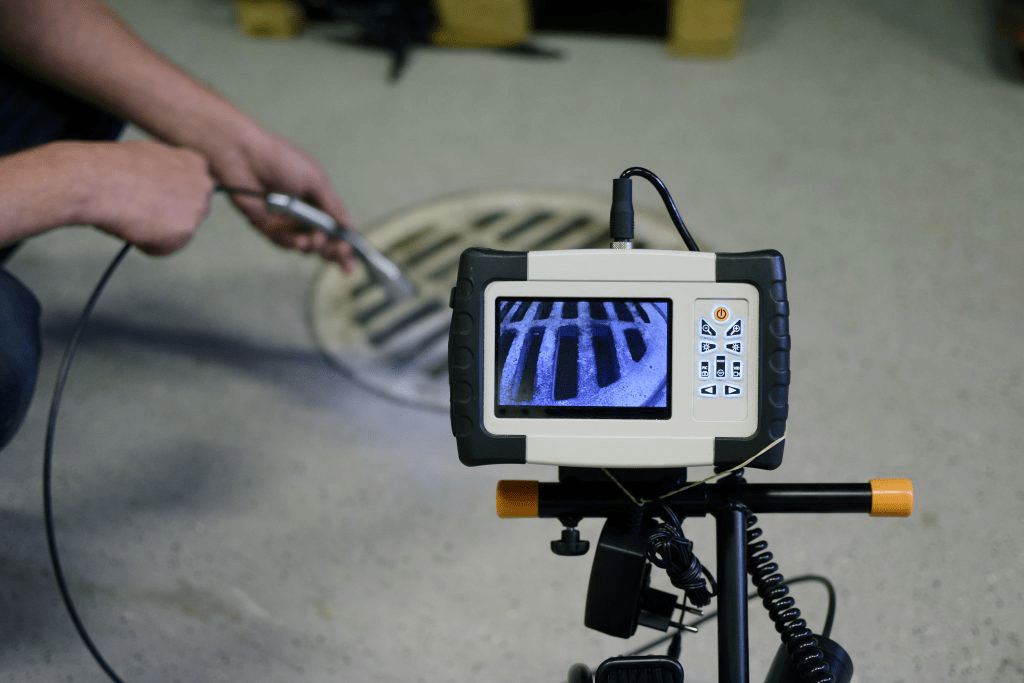 A CCTV drainage survey is an in-depth look at your drains, using high-tech CCTV cameras to give you a comprehensive understanding. The CCTV cameras provide high-quality imagery, as well as real-time feedback to your drainage engineer.
How does it work?
Unlike traditional and old-school drainage analysis methods, this is a non-invasive process that doesn't require drilling or digging.
CCTV drainage surveys can be carried out on the underground drainage system serving your home and is the most effective solution on the market for diagnosis of on-going drainage problems.
The opportunity to physically see what is going on with your drains can save you money, and your drainage engineer can suggest the most appropriate repair as they will have all the evidence available.


What can the drainage survey find?
There are lots of issues that can affect your drainage system, however, the drainage survey can find the following:
Cause of on-going drainage blockages
Location of partial or complete blockages
Cracked or damaged pipes
Conclusion
A CCTV drainage survey is a quick, easy and cost-effective way of determining what is causing the issues in your drains.
If in doubt, we highly recommend a drainage survey at least once a year in your current property, and also before buying a new property to ensure there are no issues before you move in.